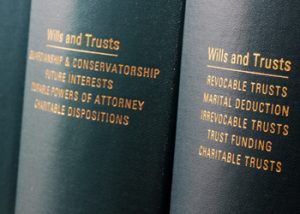 Estate Planning
Whatever stage in life you may be at, whether a newly married homeowner just starting a family or in the process of planning for your retirement, protecting your family and your assets should be a priority. The Law Office of Jeremy Taylor, LLC provides experienced and sophisticated legal counsel to our client's in Southington and surrounding towns.
Although somewhat overlooked by many, proper legal documents are becoming a necessity in today's litigious society for persons of all age and financial standing.  Instead of leaving it to the Courts to decide who gets your assets, let a knowledgeable local attorney who is skilled in estate matters guide you through the process and structure an iron clad estate plan that will let you have peace of mind that your family and belongings are well taken care.
Attorney Taylor understands the sensitive and dedicated nature of these matters and will work closely with you to protect you and your family in a confidential and comfortable manner.
Here at the Law Office of Jeremy Taylor, LLC in Southington, we are prepared to assist you in the drafting of all types of estate planning such as:
Drafting a Last Will and Testament
Preparing a Living Will
Appointing a Health Care Agent
Creating Powers of Attorney
Attorney Taylor is well versed in Probate Law and has been appointed by the Probate Court in Southington on several occasions to be a conservator for incompetent persons.  Trust the attorney your community trusts for their estate planning needs.
For your convenience, we have provided informational articles written by our firm to help you further understand the complexities of the estate planning process and help you answer some frequently asked questions.
GENERAL DISCLAIMER: The information you obtain at this site is not, nor is intended to be, legal advice. You should consult an attorney for advice regarding your individual situation. We invite you to contact us and welcome your calls, letters and e-mails. Contacting us does not create an attorney-client relationship. Please do not send any confidential information to us until such time as an attorney-client relationship has been established.